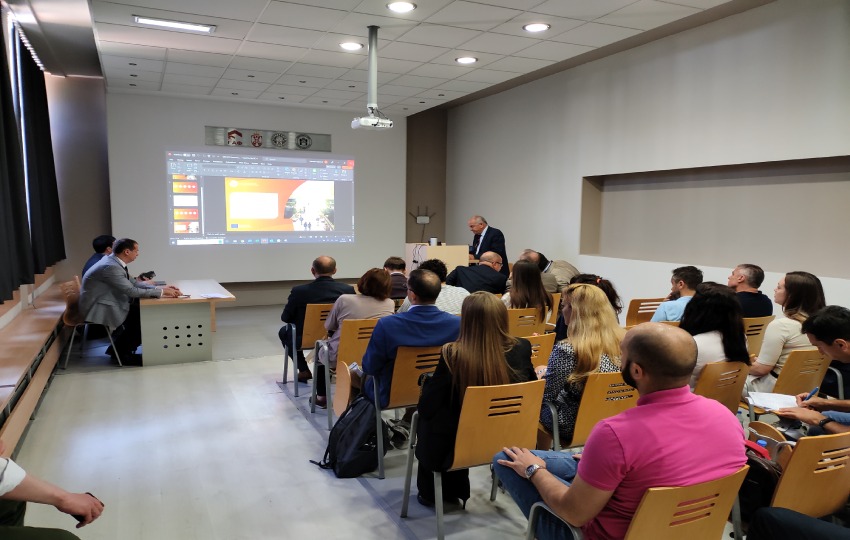 In collaboration with the University of Nis, DIN-ECO celebrated a landmark event on Friday, 9 June 2023, with their highly anticipated "DIN-ECO Project: From an Innovative Idea to a Startup." The event provided a unique platform for aspiring entrepreneurs to delve into the realms of startups, innovation, and technology, leaving attendees inspired and equipped to embark on their entrepreneurial journeys.
The prestigious HEI Initiative programme of the European Institute of Innovation & Technology (EIT) supports the DIN-ECO project to empower universities by enhancing their digital innovation and entrepreneurial capacities. DIN-ECO is nurturing the growth and transformation of Higher Education Institutions (HEIs) into thriving entrepreneurial hubs by fostering integration into European innovation value chains and ecosystems.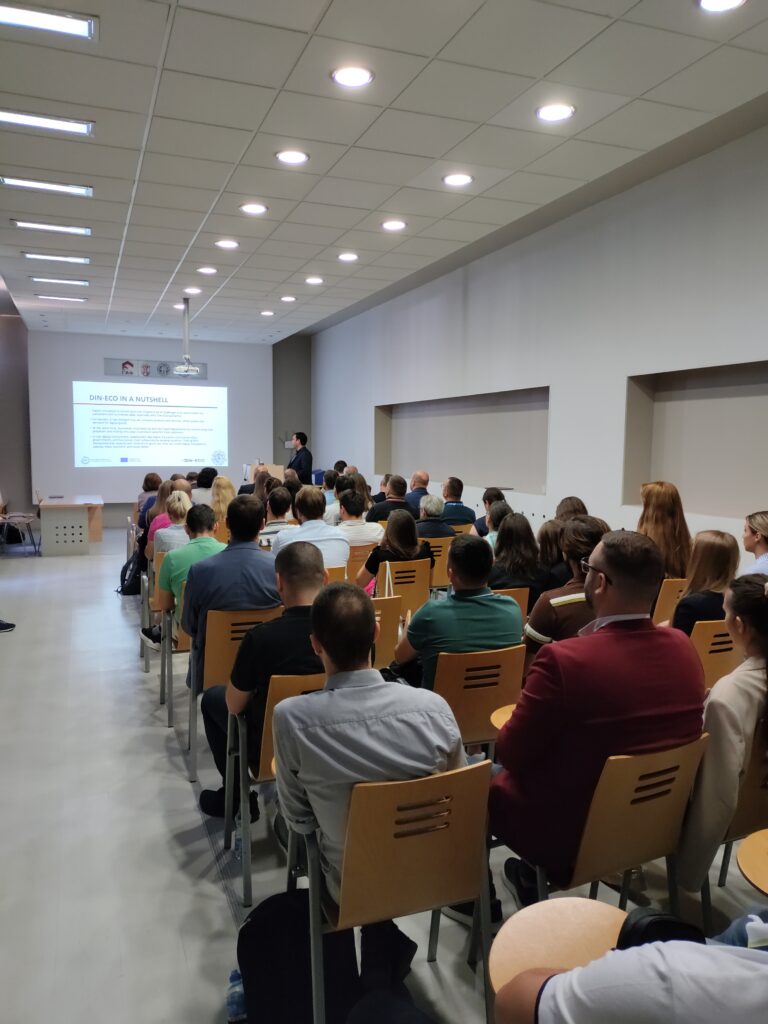 The DIN-ECO public event attracted a diverse audience eager to gain valuable insights from experienced professionals and successful startup founders. Attendees were treated to a series of captivating presentations delivered by industry experts who shared their personal journeys, unveiling the transformation of groundbreaking concepts into prosperous ventures. With a focus on alternative pathways leading to successful startups, attendees were exposed to a wealth of knowledge on available support programs and the pivotal role of various business support mechanisms.
A highlight of the event was the dynamic series of startup project pitches, showcasing the remarkable progress of innovative ventures already supported by DIN-ECO. These pitches exemplified the innovation process in action, allowing attendees to witness firsthand the evolution from a mere idea to a fully-fledged startup. The engaging presentations left the audience inspired and ignited their entrepreneurial spirits.
The DIN-ECO public event provided an unparalleled opportunity for learning and discovery and fostered meaningful networking among like-minded individuals. Attendees were able to connect with industry professionals, fellow aspiring entrepreneurs, and potential mentors, forging invaluable connections that may prove instrumental in their future endeavours.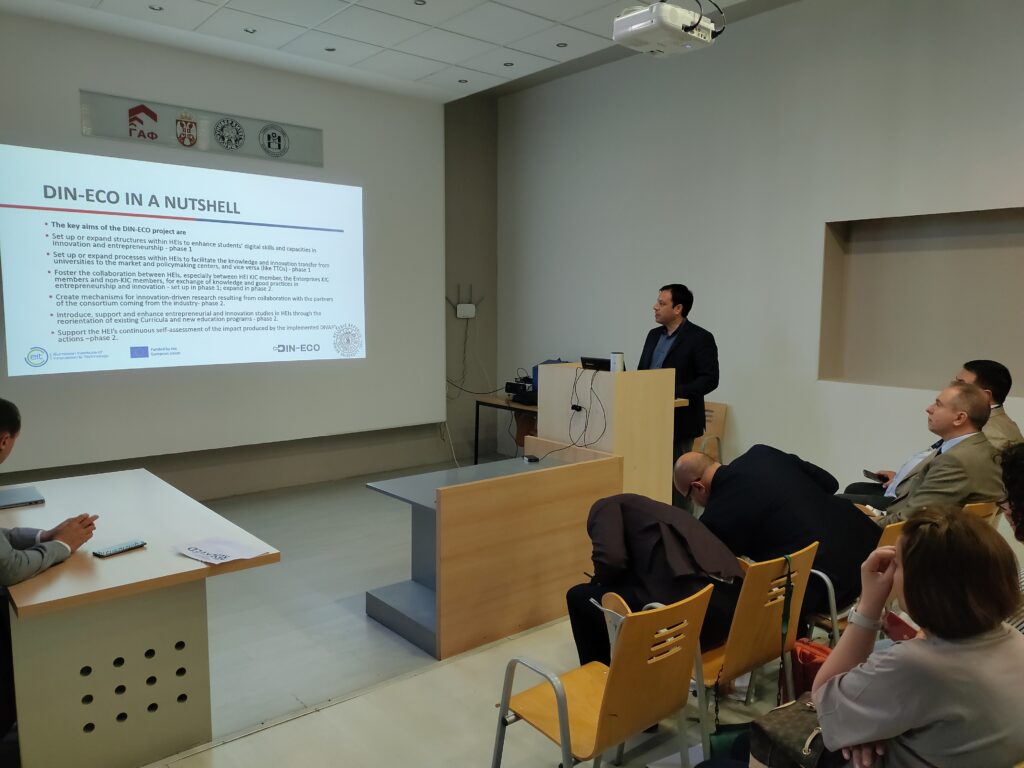 The resounding success of the DIN-ECO public event has set the stage for a future filled with innovation, collaboration, and entrepreneurial growth. DIN-ECO remains committed to driving the digital transformation and innovation capacities of HEIs, further strengthening the entrepreneurial ecosystem in Europe.