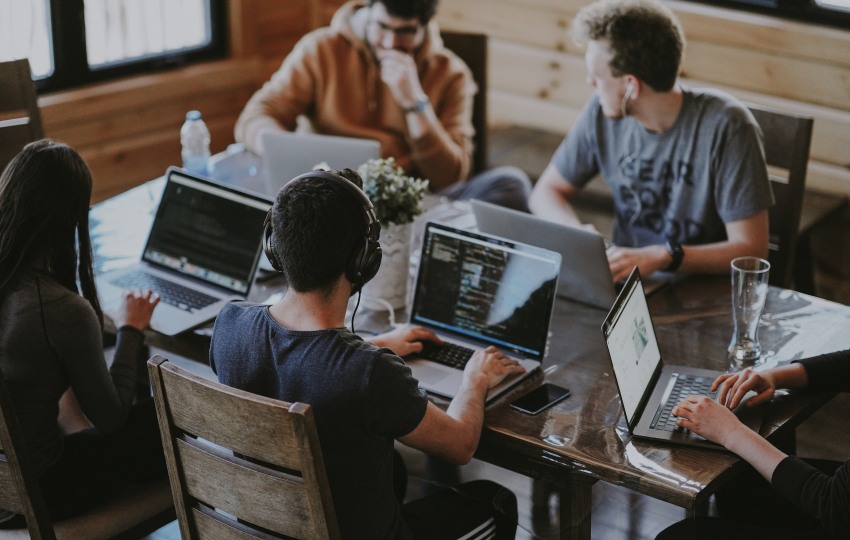 DEADLINE TO APPLY EXTENDED TO 5 DECEMBER 2022, 14:00 CET
DIN-ECO Innovation Competition for students runs in Denmark, Greece, Italy, Poland, Serbia, and Turkey to bring students from different disciplines together to identify and support innovative business solutions in Digital Technologies, Digital Health, and Manufacturing.
Participants in the competition will have the opportunity to unfold their creativity and entrepreneurial spirit, learn the basics of entrepreneurship and innovation, connect with other students, professionals, and academics from across Europe, and prepare to start their entrepreneurial journey.
How to apply
Interested students are kindly requested to find more details about the competition, including a full description of the competition, its structure, thematics, and important updates.
For applications, fill out the application form below.
Why participate
Participation in the DIN-ECO Innovation Competition will be a unique opportunity for students to present their business ideas at a pan-European event. They will practice their pitching skills, gain visibility and validation from a Jury Committee of business and innovation experts and engage in networking activities.
The best business ideas will receive mentoring and consulting services from experienced professionals to enhance participants' entrepreneurial mindset and skills, familiarize with the concept of innovation, and receive guidance in innovation exploitation.
Finally, they will have the opportunity to participate in high-quality training focusing on specialized topics of entrepreneurship and innovation.
"DIN-ECO is supported by HEI Initiative program of the European Institute of Innovation & Technology (EIT) (cohort 2) and is funded by the European Union. The HEI initiative aims to support HEIs with expertise and coaching, access to the EIT innovation ecosystem, the largest in Europe, and funding, enabling them to develop innovation action plans complementing the needs of individual HEIs"