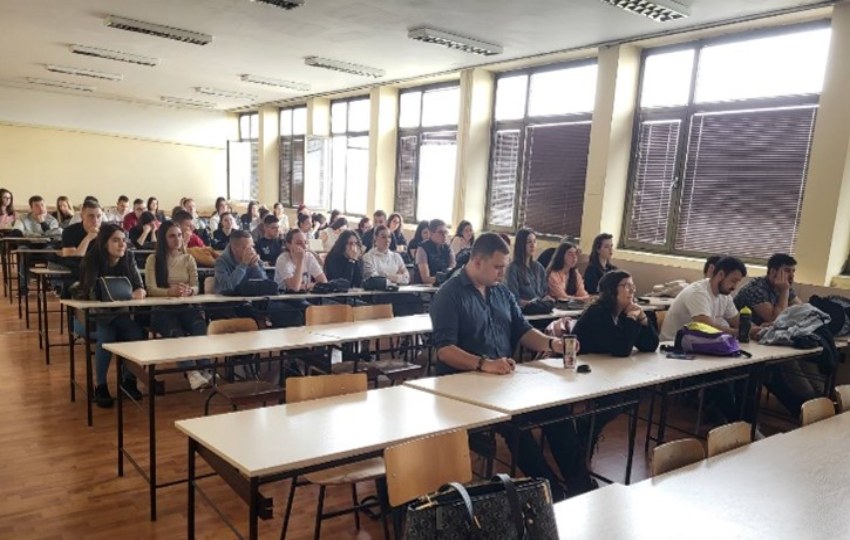 On May 9th, 2023, the University of Nis hosted a dynamic workshop on "Models of Financing Innovative Enterprises." This event was a part of our commitment to foster a culture of innovation and entrepreneurship among our students.
Participants
We had an incredible turnout, with 84 students eager to explore the world of innovation and financing. Special thanks to Business Developer Ana Kitić for leading the way!
The Workshop
Our main goal was to empower students with knowledge about various financing options for innovative enterprises while emphasizing the importance of protecting intellectual property and crafting effective innovation strategies. We believe that understanding the innovation landscape is key in today's world.
The Presentation
The presentation was conducted bilingually (English and Serbian) to ensure that everyone had access to the insights. Attendees received presentation slides and additional materials to dive deeper into the subject matter.
Outcomes
The workshop was a resounding success! Here's what we achieved together:
Enhanced Awareness: You now have a deeper understanding of the myriad ways to finance innovation and the critical role of safeguarding intellectual property.
Innovation Strategy: We introduced you to the concept of innovation strategy, showing how organizations strategically plan and allocate resources for innovation.
Interactive Learning: The dynamic discussions encouraged critical thinking and idea exchange, enriching your overall learning experience.
Collaborative Environment: Our workshop provided a platform to explore various perspectives, fostering collaboration among participants.